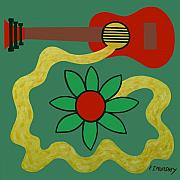 " For art's sake I would not face the toil of writing a sentence ."
- Bernard Shaw .
There was a time when I completely disagreed with this statement, though I am an ardent admirer of Shaw's crisp and undiluted wit !! To me writing was a form of release . Its only use was to pour out my frustrations , pains and confusions ....emotions which tend to make you bitter and you can't share them with any one . Till you smile, people will smile at you ; but the moment you shed a tear , they will laugh at you .So in my growing up years
writing
saved me from being a bitter and rebellious teenager . And....that was all .
But , now I do believe , that art for art's sake is incomplete . It has the power to change the world . So, it ought to have a larger purpose . How often I myself feel moved by words , how many times poetry has transformed my way of looking at things ....and how many times the words stayed with me....giving me a unique insight !! Art refines our senses , polishes our experiences and enlarges our perspective . I
n the right hands ,
it can actually be a tool to make this world a better place . Though , for a true artist creation in itself is a big satisfaction , yet , not only it ought to have a larger purpose to be actually meaningful , but also , it should reach out to people . So hat's off to Shaw ..... I fully agree with him now .